COFFEE...
Boire un café le matin au petit-déjeuner
permet souvent d'émerger du sommeil.
Prendre un deuxième
"petit noir"
en arrivant au bureau,
pourrait sauver notre vie.
A perfect blend requires extensive knowledge and experience combined with a thorough understanding of the product and the processes involved.

The Italians are regarded as the best blenders in the world.
In fact, few coffees have all the elements which give the cup the desired taste characteristics: aroma, flavour and fullness.

This is why blends contain several carefully selected types whose qualities combine harmoniously.
No machine or computer can replace the eye and intelligence of the expert coffee roaster.

Roasting is the stage in the process where the greatest technical advances have been made in recent years, but only the roaster's experience can bring out the quality of the raw coffee he has selected.
Everyone (I think) knows that espresso beans has overall less caffeine
than regular roasted coffee beans because the roasting process of the beans
(that gives the espresso roasts it's robust flavor)
actually burns off the caffeine in the bean.
Lavazza Coffee Espresso - Qualita Oro, 2.20lb whole beans
Lavazza Qualità Oro is truly a fantastic coffee.

100% Arabica from Central America in a perfect roast, mild, smooth for the discerning coffee lover.
Lavazza Qualita Oro is a blend of high-grade Arabica coffees from Central America and several varietals from Africa all distinct by their intense aroma.

Lavazza Qualita Oro is made of 100% Arabica coffees Lavazza Oro has a slightly different roast. We think that it is clearly superior. In addition, in terms of flavour the roasters found exactly the golden mean. The roasting cycle to this end emphasises the natural characteristic without neglecting the body. A flowery note is clearly detectable which is typical for high-grade Central American coffees. This is coffee for every moment of the day and excellent to finish a meal with because of its long and intense flavour.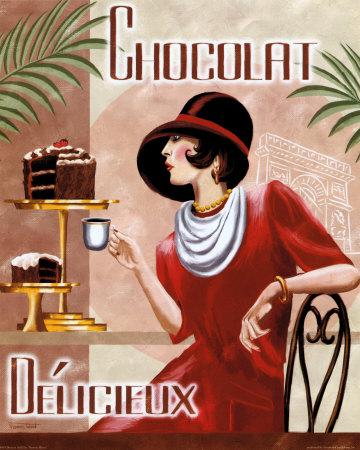 GÂTEAU CROUSTILLANT ROYAL TRUFFE AU CHOCOLAT
Pâte croustillante aromatisée au chocolat surmontée d'une garniture et d'une mousse au chocolat, entrecoupée d'une génoise au chocolat et décorée d'un demi-rond de chocolat au lait saupoudré de cacao.
Boire un café en Bonne compagnie...
"Une des boissons préférées de la planète, le café, contient une grande quantité d'anti-oxydants, qui sont très bons pour la santé. D'autres recherches ont montré que le café pouvait prévenir la baisse des aptitudes cognitives et avoir de bons effets sur la vue et le cœur."