nous voulons que votre expérience soit agréable
grâce à notre variété de plats
et à notre service courtois.
L'amour et la passion pour ce travail,
est non seulement connu pour son excellente cuisine,
mais aussi pour l'accueil
chaleureux et professionnel.
Les entrées sont une vraie tentation, elles aiguises notre appétit!
Souvent, elles sont si bonnes que nous voulons les essayer tous, afin que leurs successeurs seront boycottées et nous serons pleinement rassasiés.
est un fromage à râper italien à base de lait de brebis.
You get the meaty taste and firm consistency of cooked and rolled beef. Inside this is a smidge of garlic and the surprisingly strong kick of celery leaf. This roll then sits atop a bed of supple al dente orecchiette (little ear) pasta, which is smothered in a tomato, pancetta and pecorino Romano cheese sauce.
Orecchiette sont en adéquation parfaite pour ce plat, parcequ'elles représentent la sauce parfaitement. Des montagnes de fromage pecorino pour faire une sauce onctueuse; poivre du moulin lui donne un coup de cœur.
Rigatoni bolognese...
Rigatoni is a tube-shaped pasta. In surveys, rigatoni is shown to be the most popular form of pasta in Italy. The word rigatoni comes from the Italian word rigati, which means "ridged".
La Polenta...
La polenta (ou polente), originaire du nord de l'Italie, se présente sous forme de galette ou de bouillie à base de semoule ou de farine de maïs. Nature ou crémeuse, elle peut être servie chaude, cuite au bouillon ou au lait ou encore en galettes revenues à la poêle.La semoule est plus jaune, plus granuleuse que la farine blanche. La mouture est variable d'une région à l'autre de l'Italie. La consistance, plus ou moins épaisse, aussi. Le mot « polenta » était déjà connu des Romains, chez qui il désignait une bouillie de farine d'orge. L'emploi de farine de maïs n'est cependant pas une obligation : en Corse, la polenta (« pulenda ») est le plus souvent faite avec de la farine de châtaigne.
of simplicity, lightness,
and genuineness
Devrions-nous décanter le vin?
Le passage en carafe permet d'oxyder les jeunes vins
et d'exhaler leurs arômes...
Décantation est verse du vin dans un autre récipient avant de servir. Décantation est souvent nécessaire pour les vins âgés, qui peuvent contenir des sédiments qui peuvent ajouter de l'amertume et des morceaux solides non désirés dans votre verre. Aussi, les carafes à vin encourage le vin de «respirer» en augmentant le contact avec l'air, ce qui peut améliorer la saveur des deux vins blancs et rouges.
On peut aussi carafer seulement la quantité voulue et laisser le reste en bouteille.
Nei momenti difficili
non dimenticare mai
di dare una bella pacca
sulle spalle
ai tuoi amici
per rincuorarli...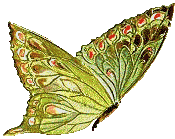 L'
amore è come una candela...
C
ome una candela che brucia...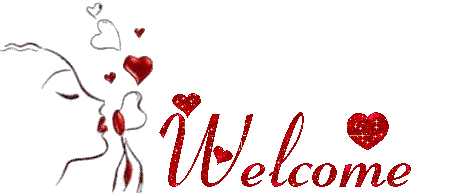 GRAZIE PER ESSERE PASSATI A TROVARMI